Internet, TV and VoIP operator ApollNet (Albania) is the next one in the list succesful companies which have signed contracts with KST Ltd., for delivery of GEPON equipment produced by one of the leaders on the market – RAISECOM.
The initial testing of the equipment have been conducted in the last October, and after they met all the prerequisites, requirements and expectetaion of the Management team of ApollNet, KST delivered OLT ISCOM5800E Chassis  with different end-user ONU devices such as HT803, HT803-W (voip+wireless) and HT803-R (VoIP + TV RF overlay).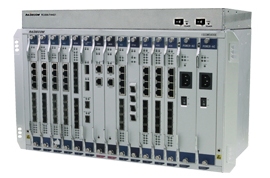 ApollNet is the first customer of KST Ltd, which have deployed the RF Overlay technology over GEPON. Based on it, the company is delivering succesfully 3-Play service (Internet, TV and VoIP) to its customers over single fiber optic line at unprecedented quality, using well known standarts like TCP/IP, SIP and DVB-C.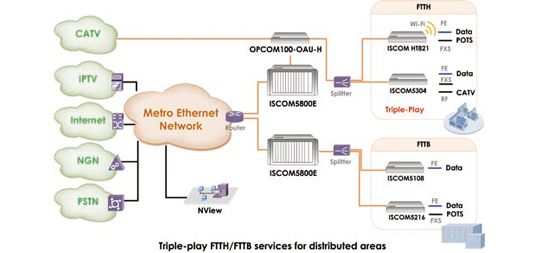 According to the CTO of ApollNet – Mr. Ilir Asani, with the help of KST and RAISECOM, their company have managed rapidly to deploy new services and many times to improve their current offerings at unbeliavable quality, compared to before when they have used coax and lan cables and obsolete technologies.
According to  information provided by ApollNet, they have deployed more than 1000 end-user devices, while the rates of connecting new and trasnferring old customers is increasing monthly.
More information about the products of RAISECOM could be found on our Product web page – https://www.kst-bg.com/shop/gepon/
More information about ApollNet – http://www.apollnet.al/