23 to 25 November 2011 in Hotel Kalina Palace, Tryavna, took place for the first time the yearly product workshop of KST LTD. Attended by over 60 representatives of large, small and mid-sized Cable TV Companies and Internet providers from Bulgaria, Macedonia and Kosovo. The event presented new products of leading manufacturers of telecommunications equipment and equipment for CATV, such as Motorola Mobility, Casa Systems, RAISECOM, Edge-Core, ESPECTA and also products of KST's own brands  – Hi-Tech and Nextwave.
Pictures from the event:
Mr. Kevin Wang, RAISECOM
Mr. Mike Ganon, MOTOROLA Mobility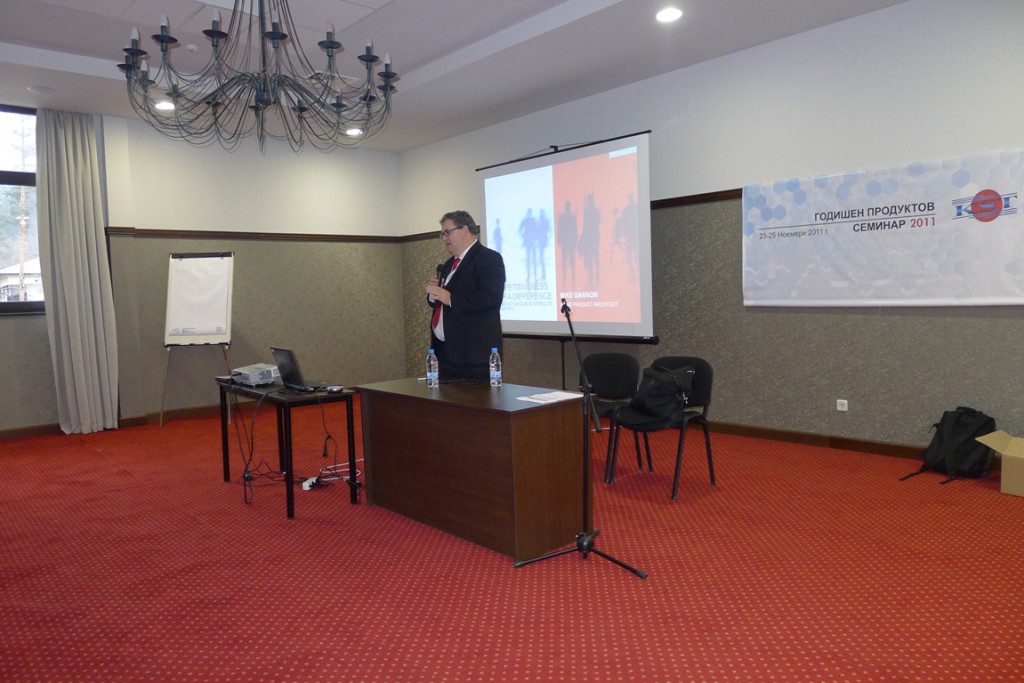 Mrs. Dana Enghel, Edge-Core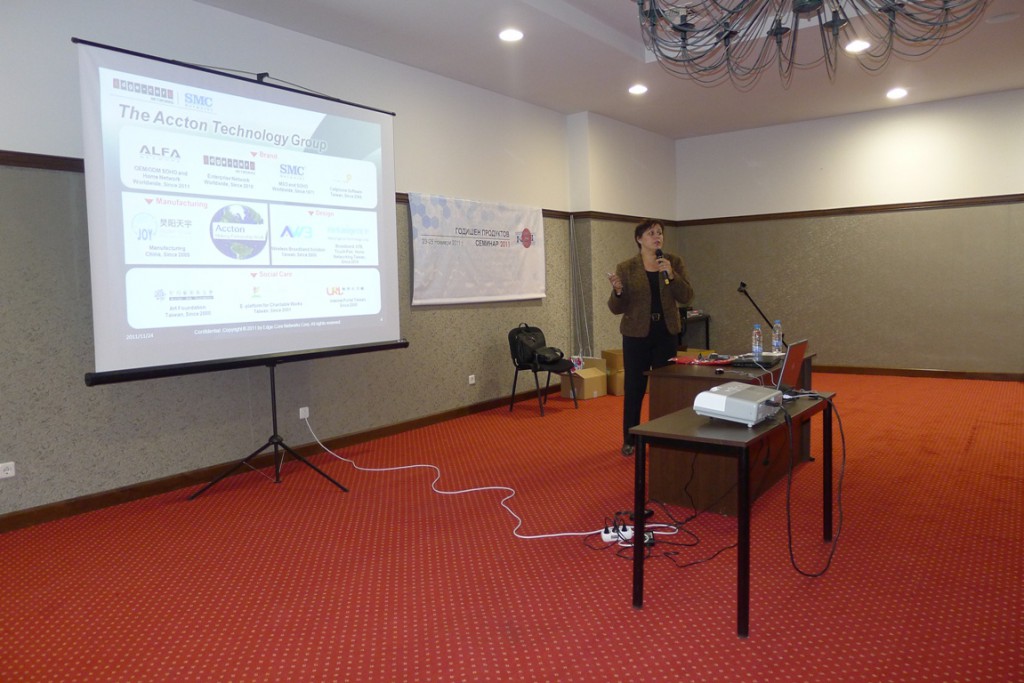 Ventsislav Velkov, KST Ltd.