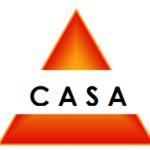 IPKO DEPLOYS CASA SYSTEMS C10G TO DELIVER DOCSIS 3.0 SERVICES TO RESIDENTIAL AND BUSINESS SUBSCRIBERS
ANDOVER, MA (November 2, 2011) – Casa Systems, a worldwide leader in nextgeneration cable edge technology, today announced that with the help of its partner KST Ltd.(Bulgaria) – IPKO, a leading operator in Kosovo, has deployed Casa's C10G, Cable Modem Termination System (CMTS), delivering both High Speed Data (HSD), and Voice over IP (VoIP) to their residential and business subscribers.
"After a lengthy and thorough evaluation of CMTS solutions, Casa Systems was chosen as our platform to rollout DOCSIS 3.0 services to our residential and commercial subscribers. The C10G has proven to be the most feature rich platform that we evaluated," said Ms. Maja Koncar, Chief Technology Officer for IPKO. "We believe that Casa's C10G gives us what we need today and provides a platform thatwill scale quite easily as we grow our business."
IPKO has deployed the C10G throughout Kosovo and is providing VoIP and HSD services to over 30,000 subscribers in the cities of Pristina, Prizreni and Peja.
Established in 1999 and headquartered in Pristina, IPKO has grown to become a leading service provider with over 230,000 homes passed in Kosovo. IPKO offers a full range of integrated services, which include mobile communications, fixed telephony, digital cable television, and high-speed internet access services.
"This agreement with IPKO is another validation of the C10G as the most advanced CMTS platform available, said Jerry Guo, Founder and CEO of Casa Systems. "We are continuing to grow our technology leadership in Europe as evidenced by a growing customer base and we will continue to aggressively move to deliver DOCSIS 3.0 solutions for our customers and prospects."
Casa Systems' innovative approach enables cable operators to cost effectively offer highly scalable broadband services such as IPTV, video-over-IP, interactive gaming, as well as traditional broadband access and VoIP services. As the industry's only vendor with full DOCSIS 3.0 and PacketCable 1.5 qualification, Casa Systems products deliver reliability, scalability, performance, and operational simplicity.
About IPKO
IPKO Telecommunications is recognized as one of the fastest growing telecommunications companies in Europe. Established in 1999, IPKO has grown from being the first Kosova-wide Internet provider to becoming a modern enterprise offering full range of integrated services as well as content, in mobile communications, fixed telephony, and digital cable television and Internet services. For more information, please visit us at www.ipko.com
About Casa Systems, Inc.
Casa Systems has defined a new category of network edge devices based on disruptive technologies to target the growing market opportunity in interactive digital video and broadband IP services. Casa Systems provides leading edge DOCSIS 3.0 CMTS products as well as universal EdgeQAM and intelligent video processing solutions for broadcast and unicast services. For more information, please visit us at www.casa-systems.com.
About KST Ltd.
KST Ltd. is a leading international telecommunication technology supplier and system integrator. Since its foundation in 1991 the company has developed a product portfolio to meet the demands of the rapid growth in CATV, ISP and SATTV markets in Bulgaria and Balkans Region. The global commitment, combined with ISO 9002 accreditation of KST products, ensures that KST Ltd. can continue to improve its global competitive position as a major supplier of  products to telecommunications authorities, cable operators and service providers.